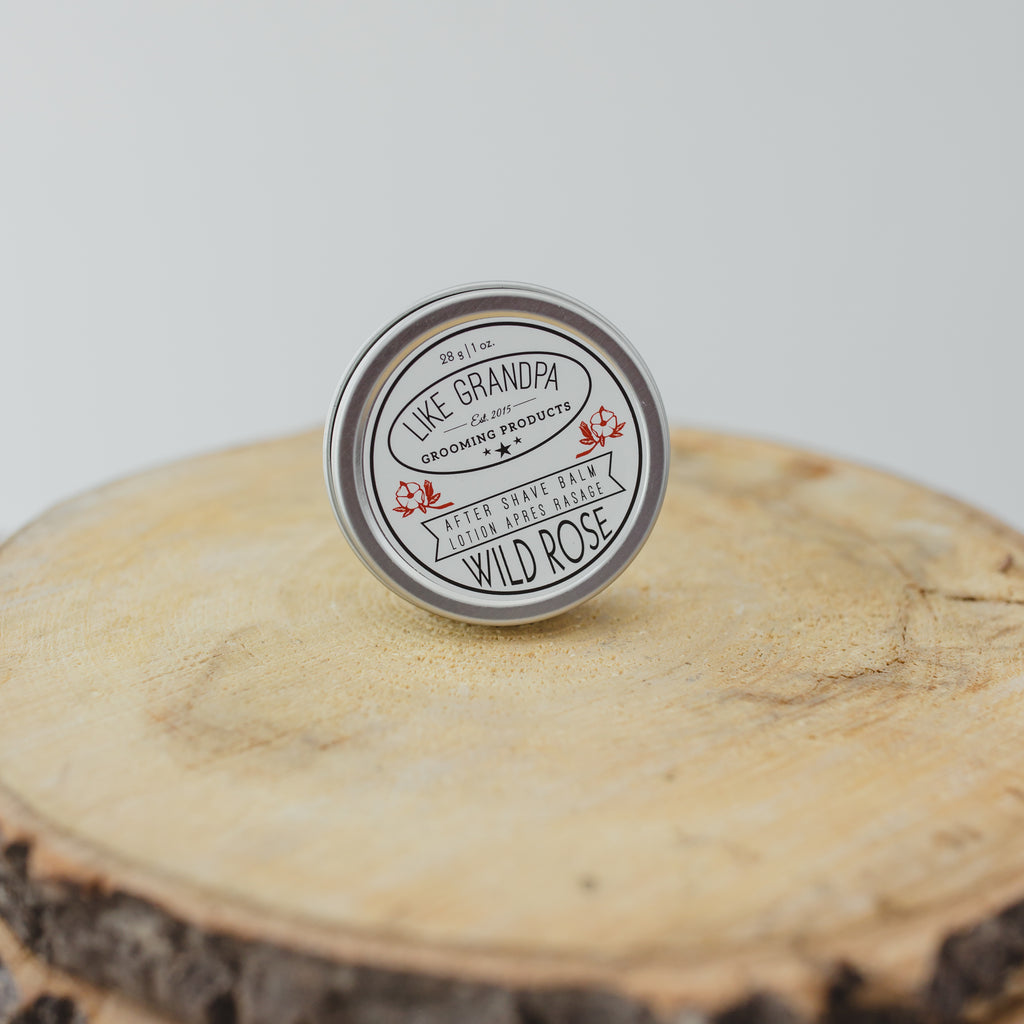 $30.00
$0.00
After Shave Balm - Wild Rose
PRE-SALE! Product will ship the 3rd week of July!
With the Wild Roses just starting to bloom here in Edmonton, its time to announce that our Wild Rose is back again! After selling out in 1 week last year, we figured we should do a pre-sale again to make sure no one misses out this time.

Our wild rose is a very floral scent with top notes of Rose Geranium and base and middle notes of Rosewood.  
$5.00 from every product sold goes directly to the Ronald McDonald House Northern Alberta.  Limited quantities will be produced so don't wait.
All of our products are proudly made by hand in Edmonton, Alberta, Canada with the highest quality natural ingredients, and a relentless eye for quality. 
Our Aftershave is the product many guys are looking for to take care of their skin after that smooth shave.  Rather than burn or irritate, this alcohol-free balm will moisturize and soothe, to help your skin begin the repairing process.  Kind of like a cream, but without all the water, preservative, emulsifier, and garbage that you really don't need.  Filled with simple and effective all-natural ingredients, you really won't need anything else to keep your skin looking its finest.

Our products are scented simply, so you really immerse yourself in your favourite smells.  Strong enough to get bits and pieces throughout the day, but subtle enough so it's not 'in your face' all day.  Many customers report our scents are subtle enough to wear within scent-sensitive work environments as well.
Handmade in Edmonton, Alberta in small batches to ensure the highest quality and freshest ingredients.