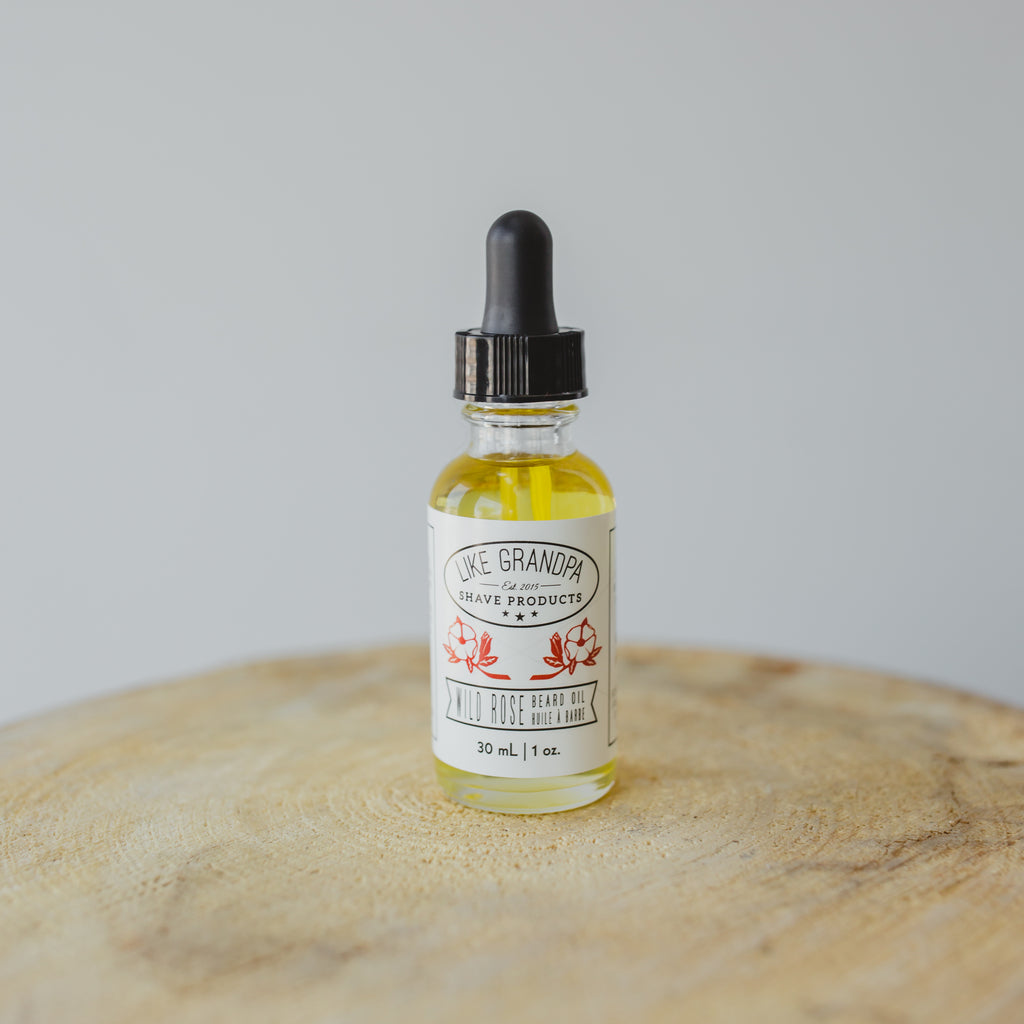 $25.00
$0.00
Beard Oil - Wild Rose
PRE-SALE! This product will ship in the 3rd week of July!
With the Wild Roses just starting to bloom here in Edmonton, it's time to announce that our Wild Rose is back again! After selling out in 1 week last year, we figured we should do a pre-sale again to make sure no one misses out this time.
Our wild rose is a very floral scent with top notes of Rose Geranium and base and middle notes of Rosewood.  
Beard Oil is simple.  Think of it as hair care and skincare rolled into one.  Designed to condition and soften your whiskers, while moisturizing the skin underneath.  Effective when helping with split ends, brittle hairs, and the dreaded dry flaky skin aka 'beardruff'.  Our formula is low shine and absorbs quickly into the beard and skin so that it doesn't feel greasy.  Subtly scented to make sure it is not overpowering. Composed of simple, effective all-natural ingredients, this might be the best thing to happen to your beard.
Best for shorter beards, or as a base layer within larger beards.  If added control is needed, you may want to consider a Beard Balm as well.  Don't forget a gentle clean like with our Beard/Shampoo Bar. It will make sure you are not stripping out all the healthy oils in your beard.
$5.00 from every bottle sold goes directly to the Ronald McDonald House Northern Alberta.  Limited quantities will be produced so don't wait.
Ingredients:
Almond Oil, Castor Oil, Grapeseed Oil, Jojoba Oil, Essential/Fragrance Oil
Size - 30ml/1oz glass bottle