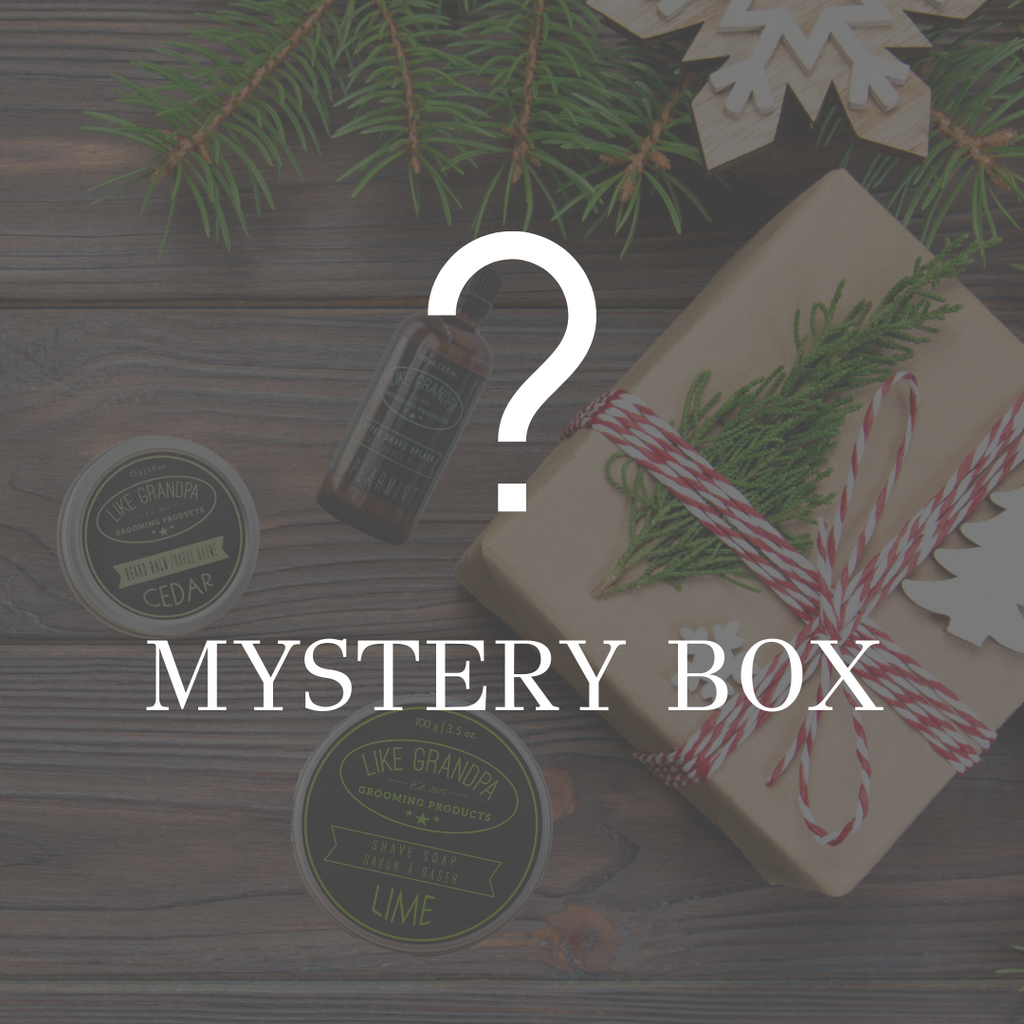 $72.00
$0.00
Mystery Box
Unwrap the Joy of Surprise with Our Exclusive Christmas Mystery Box!
Embrace the thrill of the unknown! With the Christmas Mystery Box, the adventure is in not knowing what you'll get. We've curated a selection of our premium products, so you're in for a delightful surprise. Each box is a unique blend of scents and items, handpicked by our team to ensure a joyful experience.
You have the power to choose the type of box that resonates with you: Shave, Beard, or a Combo. Each box is a gateway to an array of top-quality products from us, designed for your grooming needs.
Priced at just $95.00, the Christmas Mystery Box is not only a bundle of joy but also of incredible value. You're guaranteed to receive a box worth at least $120.00, making it a deal you can't miss. Plus, we're making the deal even sweeter with free shipping!
Don't miss this chance to indulge in the excitement of a mystery and the assurance of quality. Order your Christmas Mystery Box today and let the festive surprise begin!