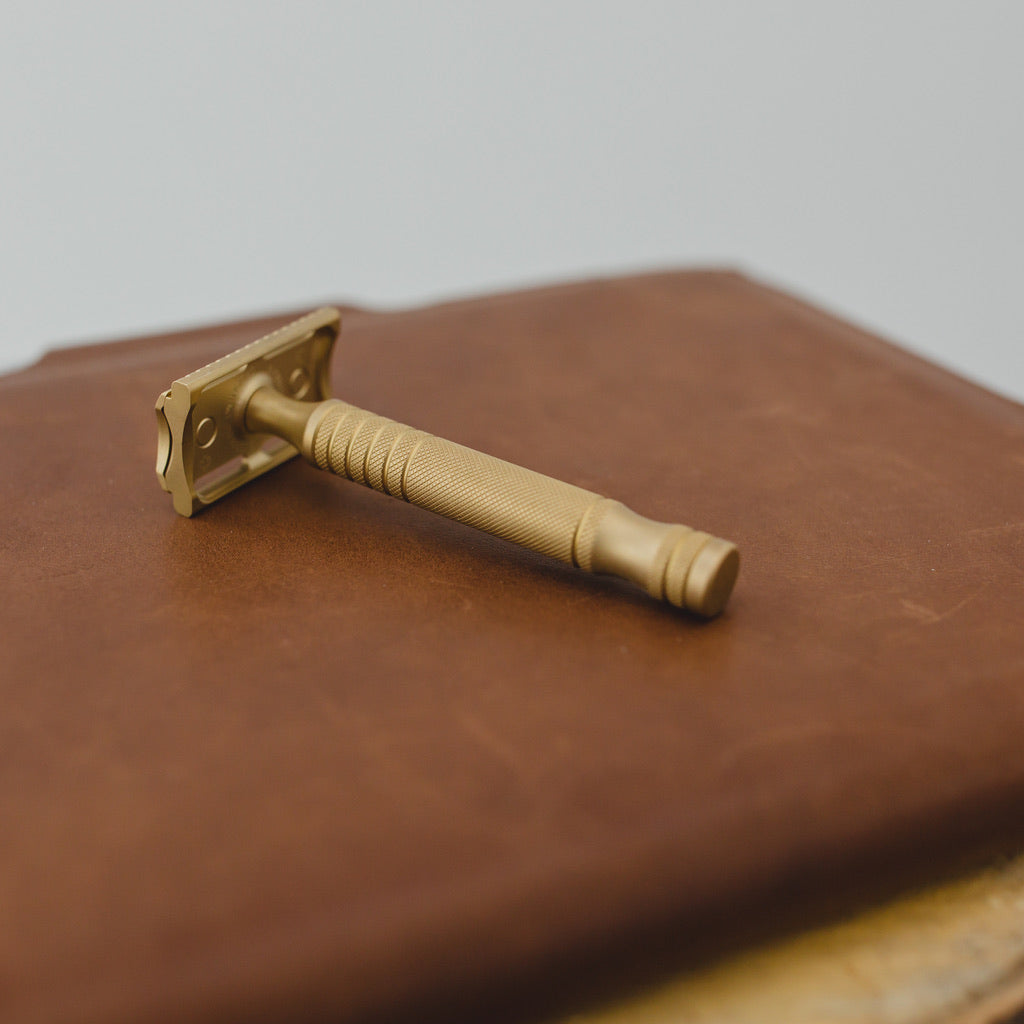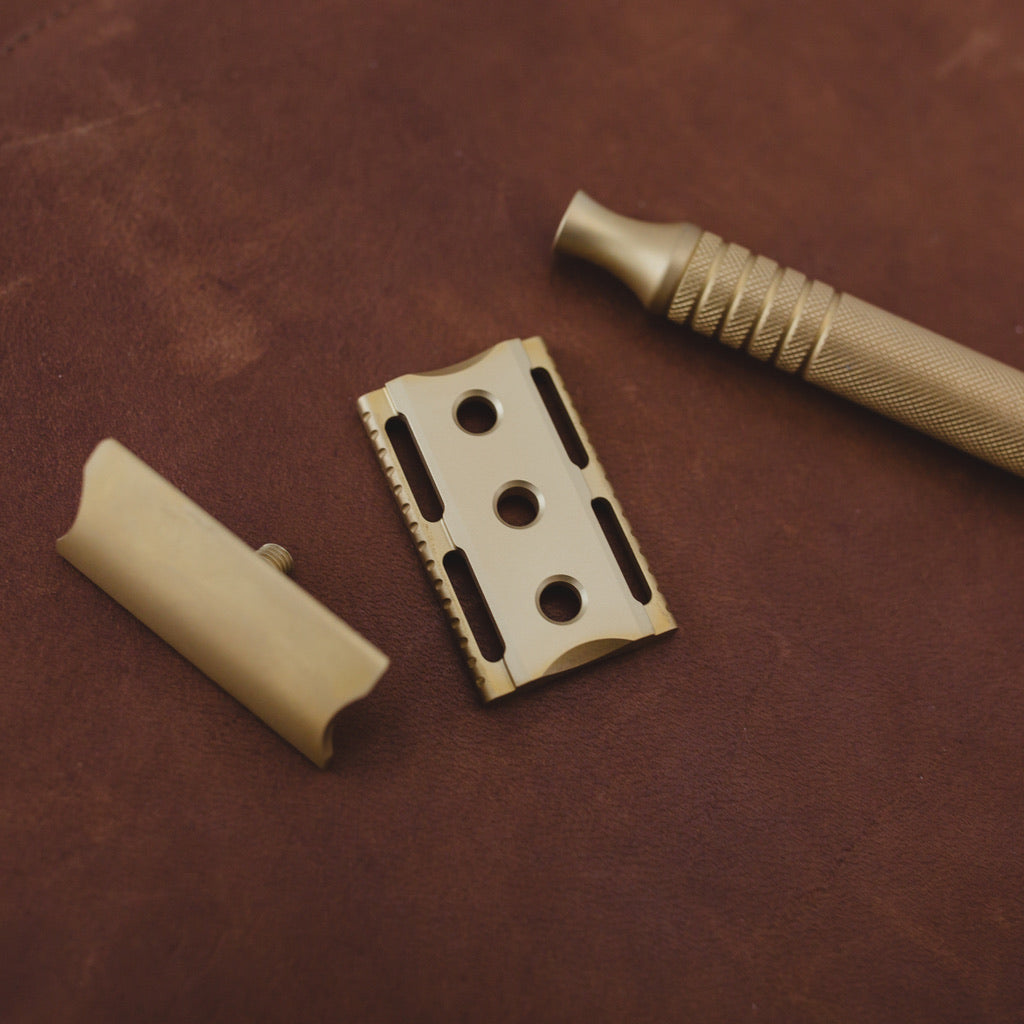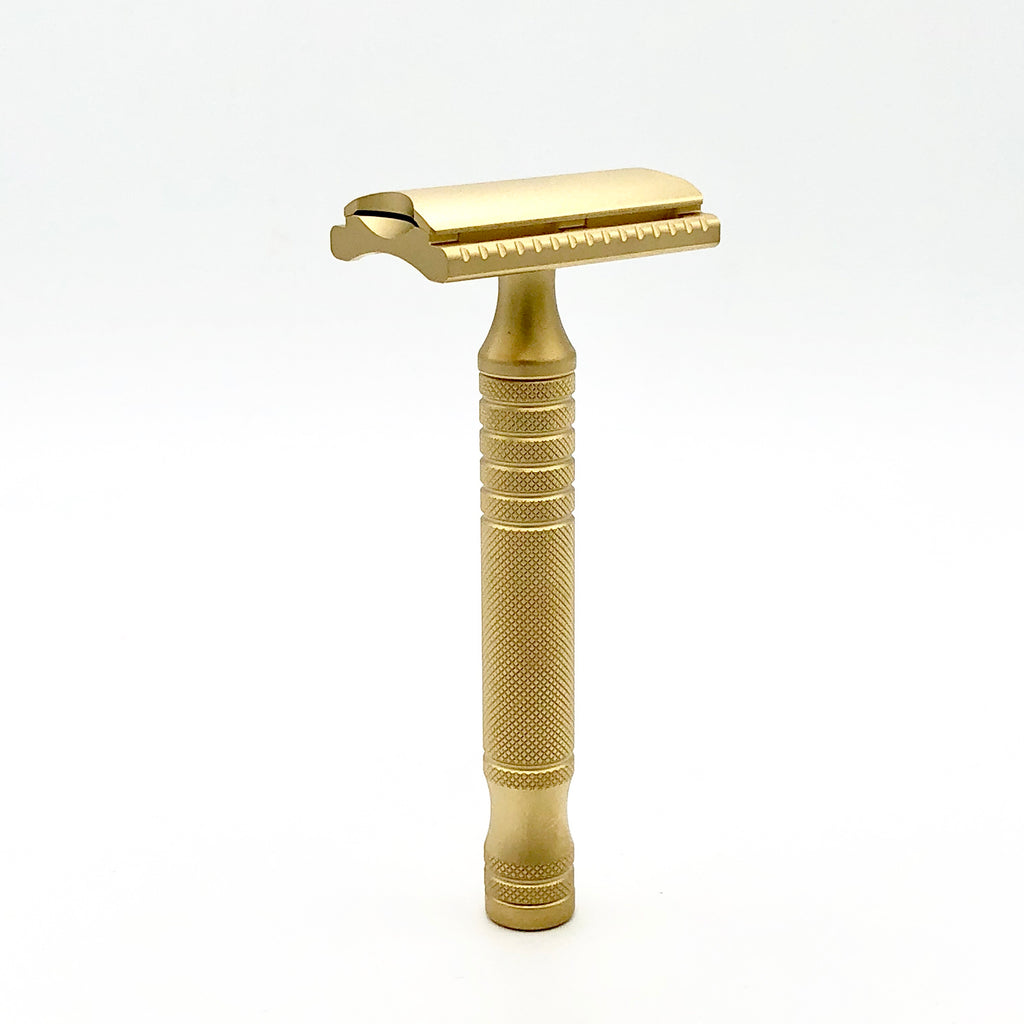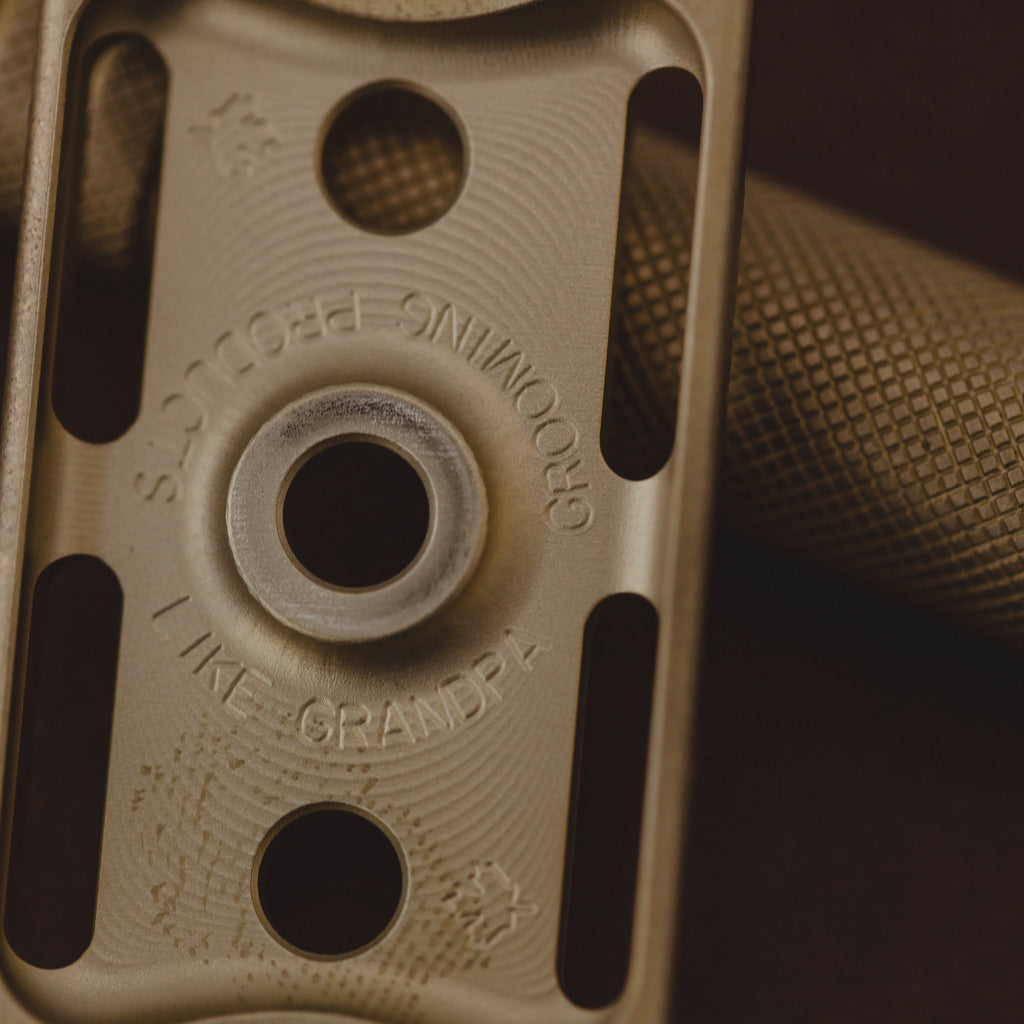 $94.00
$0.00
The Like Grandpa Razor
The Like Grandpa Safety Razor has finally landed.  While our friends at Karve Shave Co. let us borrow their industry leading shave geometry, we managed to bring our own aesthetics and feel to our very own razor, manufactured right here in Edmonton!
This timeless three piece design will not only give you the fantastic shave you have always wanted, but will look and feel incredible at the same time.  Constructed from solid, uncoated brass, this razor will develop a natural patina over time and will darken with use. 
With a radius on the end to let you know when your finger is running out of room, and a very soft knurl along the length, this handle feels good in just about any size hands.  All razors come standard with a 0.73mm blade gap and a 3.5 inch handle. Weighing in at 108g, the weight is in that sweet spot of effortless shave, yet responsive feedback.
The Like Grandpa Safety Razor is manufactured in small quantities in Edmonton, AB, Canada.  Due to the hand made nature of this piece and availability of the machine shop, quantities are limited and may not be available all year round.  
*discount codes do not apply for hard goods.