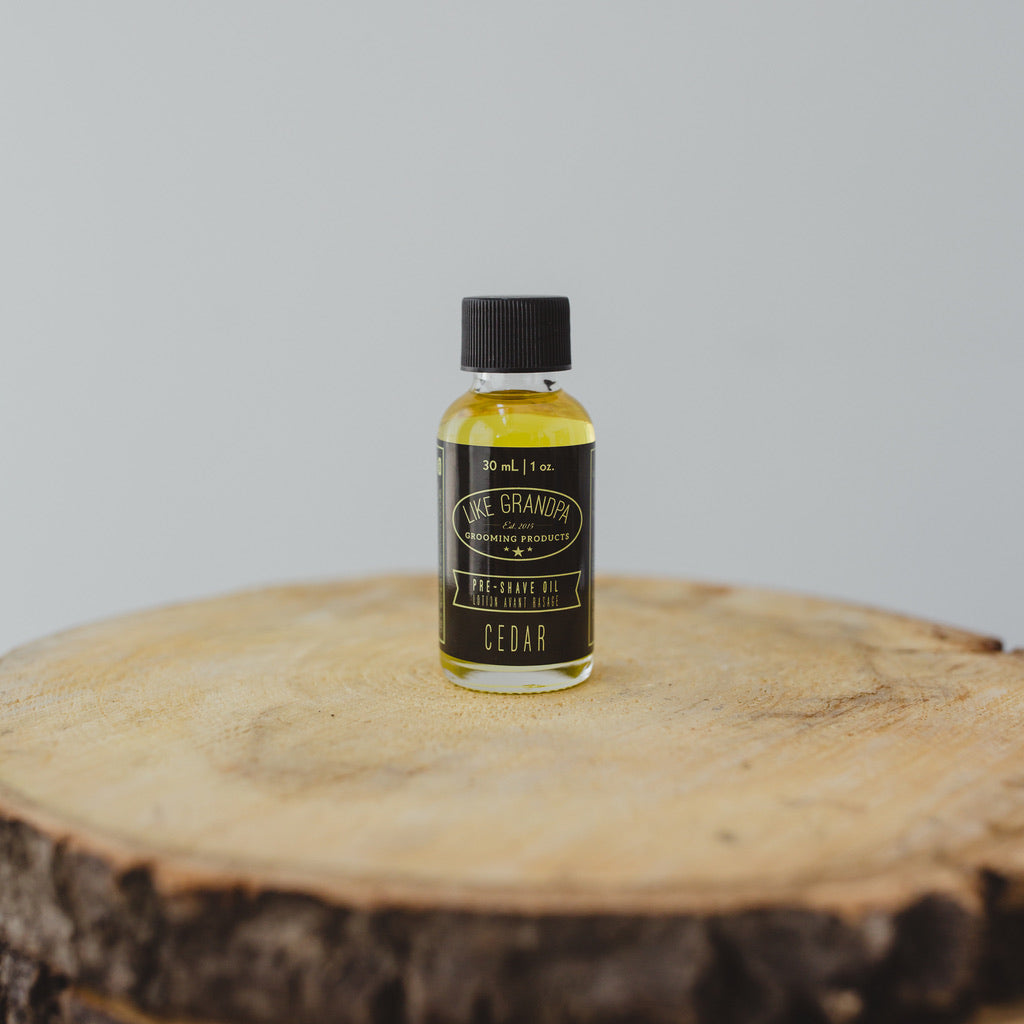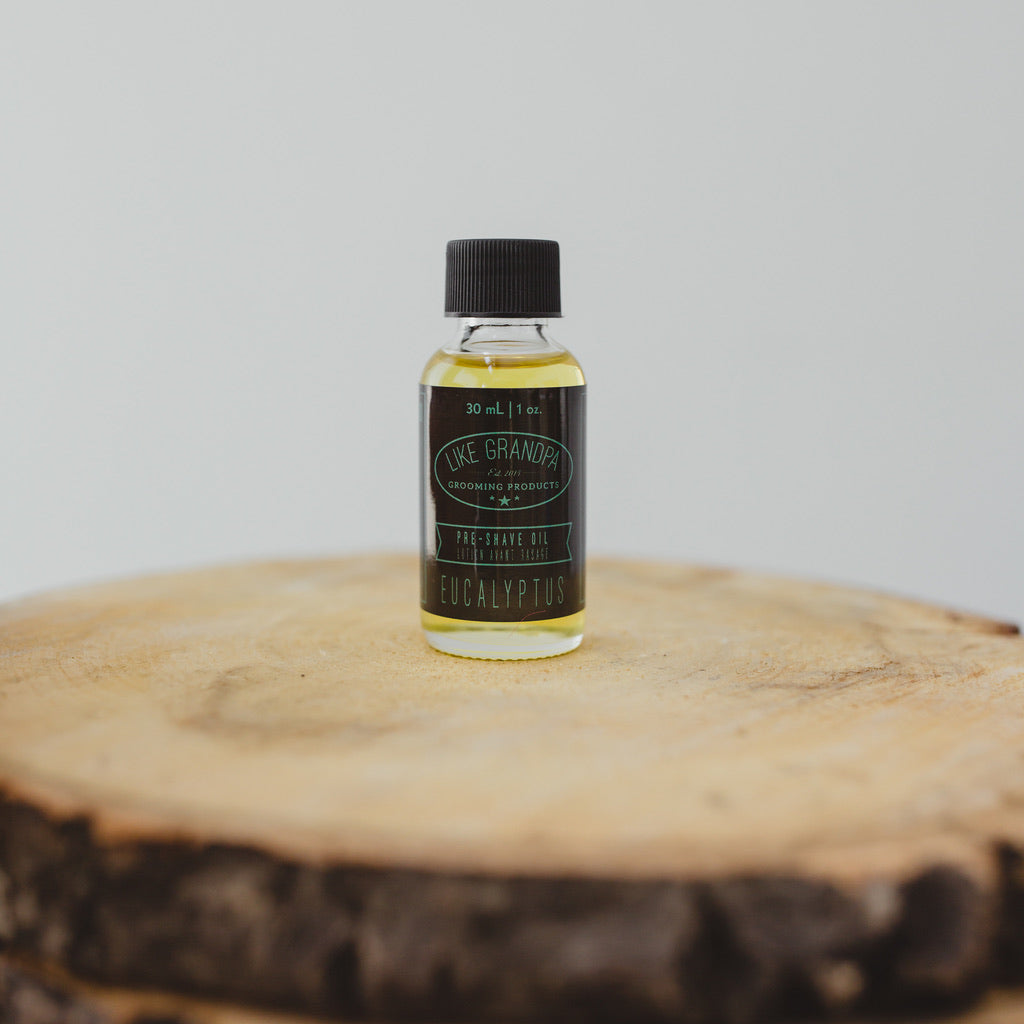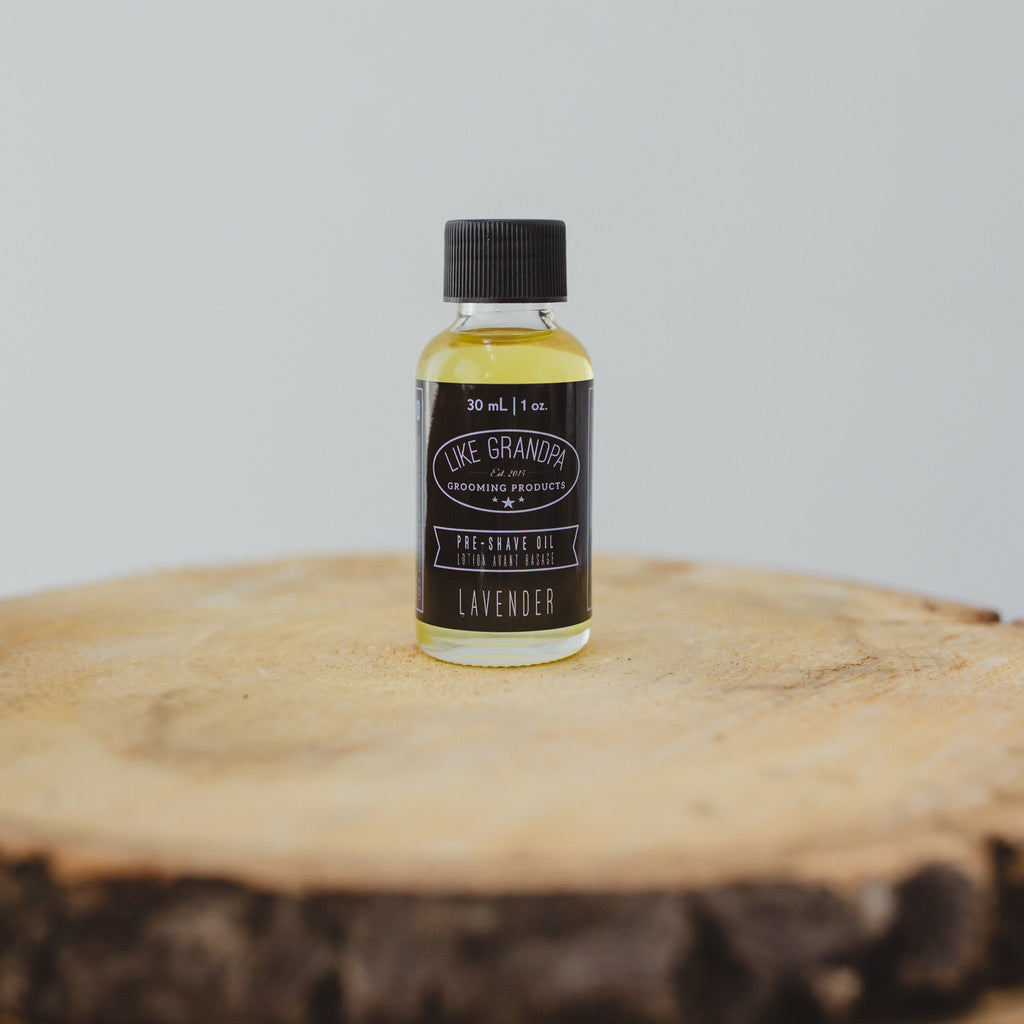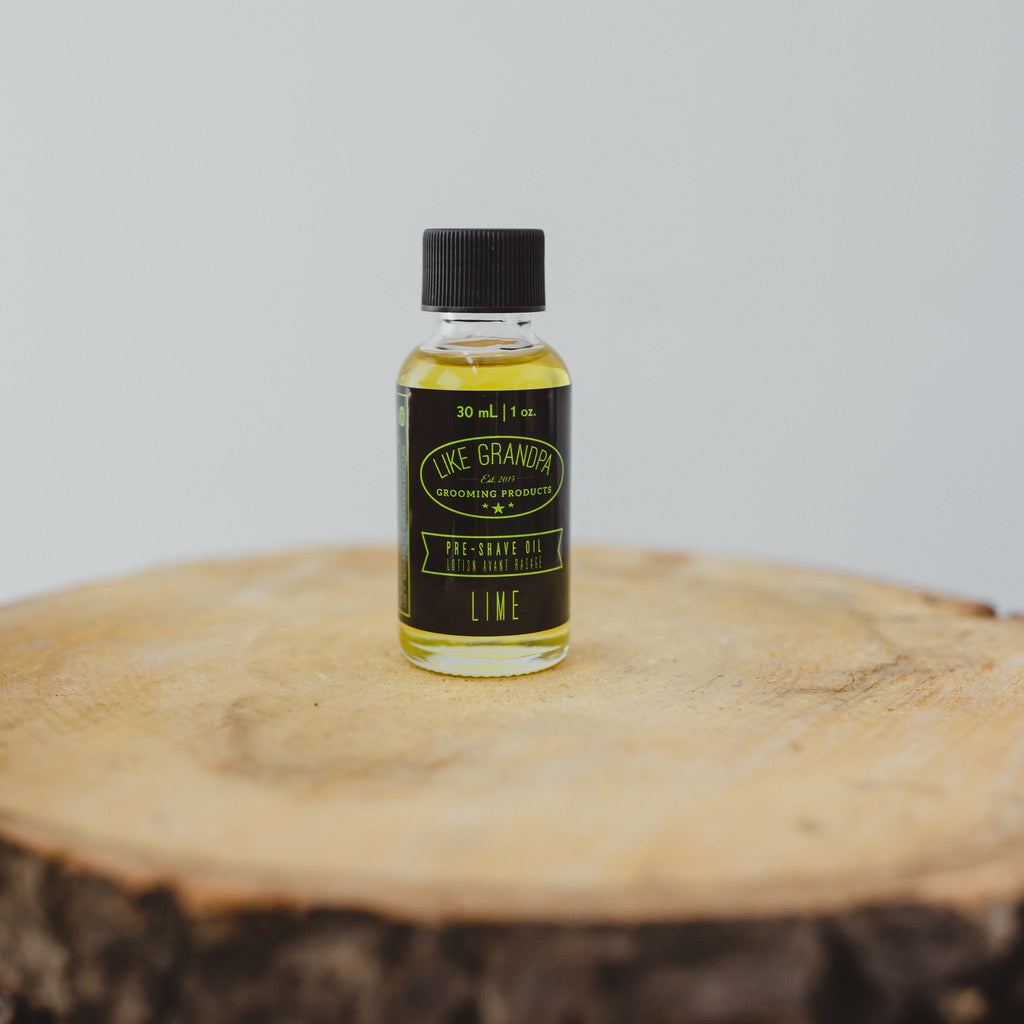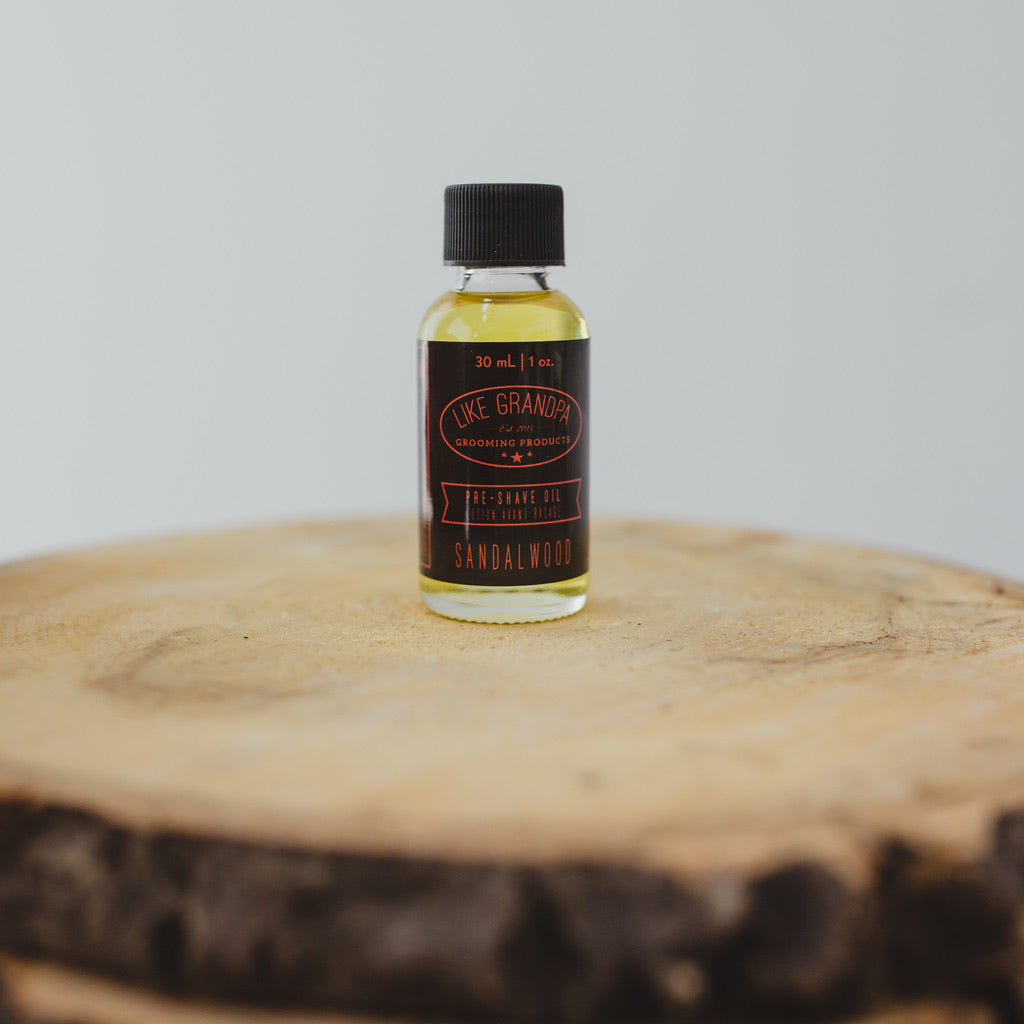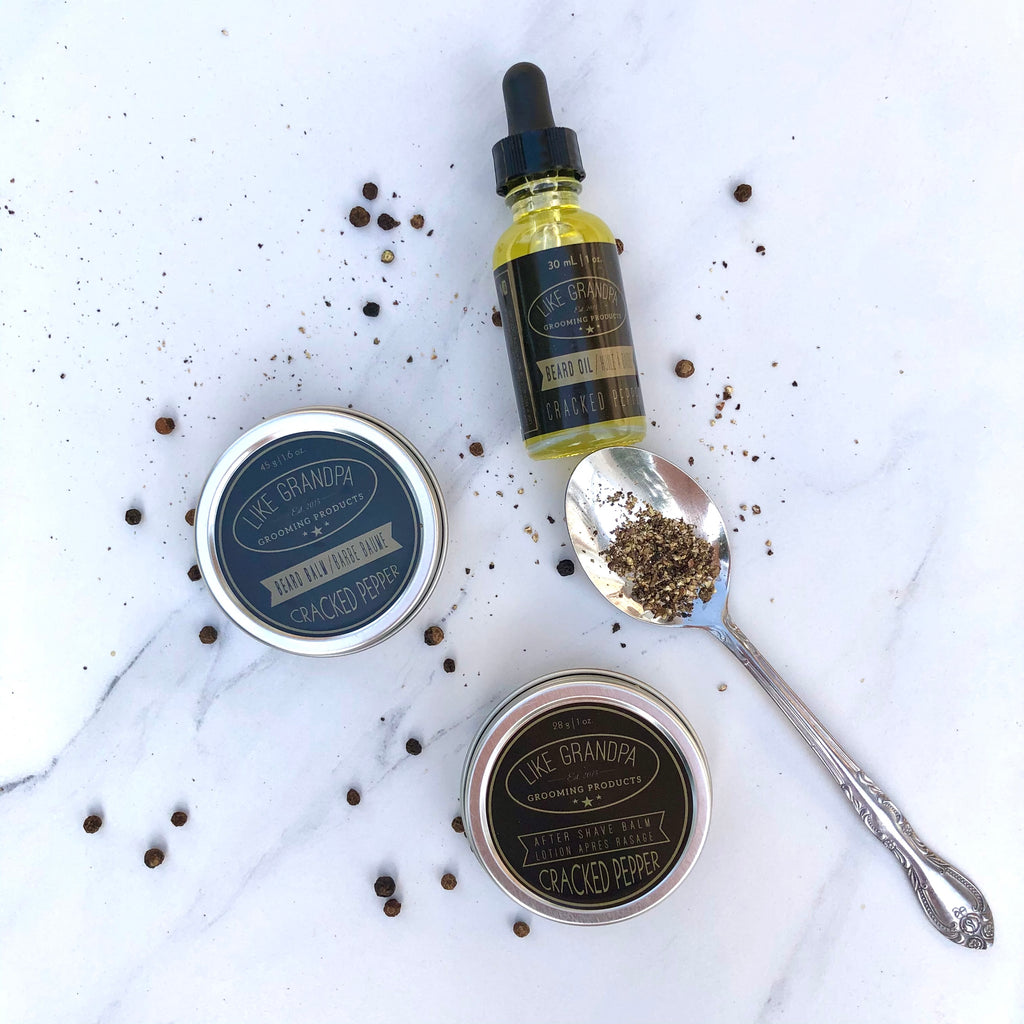 $16.00
$0.00
Pre-Shave Oil
Pre-shave Oil might be the most underrated and effective tool for targeting razor burn, irritation, razor bumps, and ingrown hairs.  By applying a small amount underneath your cream or soap, you help boost the lubrication of your creme, soften your whiskers, and moisturize the skin before you irritate it. Especially effective if you are dealing with irritation underneath the jawline. 
Composed of simple, effective all-natural ingredients, this might be your best bang for the buck to getting a better shave without really changing anything. 
Our products are scented simply, so you really immerse yourself into your favourite smells.  Strong enough for you to enjoy during your shave, but subtle enough that it won't follow you around all day or interfere with your cologne.  

Handmade in Edmonton, Alberta in small batches to ensure the highest quality and freshest ingredients.
Cedar:  Fresh, clean, and crisp base note, like you just walked into the lumber store.
Eucalyptus:  Crisp clean top note reminiscent of the sauna or Vic's vapour rub.
Lavender:  The manliest lavender you will ever smell.  Spicy, woody and less floral.
Lime: The most popular comment is "OMG this smells just like a margarita".  It's amazing.
Sandalwood:  Classic, almost cologne like. A staple for men for generations.
Spearmint: Fresh, clean, and sweet.  A favourite if you like lime or eucalyptus.
Directions for best use: Work a dime to quarter-sized amount between your hands and into your neck and face.  lather up and shave as usual.  If you have more resilient skin, try skipping the creme and shave with just the oil.  Tips for dispensing:  cover and invert 2-3 times to get small 'dollops' or drag back and forth while slowly tipping to pour a fine line into your hand.
Ingredients: Almond Oil, Avocado Oil, Castor Oil, Grapeseed Oil, Jojoba Oil, Essential Oil/Fragrance*
NOTE: fragrance is used on our Sandalwood scent for the Pre-shave due to sustainability concerns.  Our fragrance oils are phthalate and paraben-free and are scented at a more subtle strength to ensure even scent sensitive and sensitive skin won't have any issues.
Size: 30ml/1oz glass bottle.

Shelf Life: Approx 12-18 months
Lasts approximately 30-60 shaves depending on humidity and skin requirements