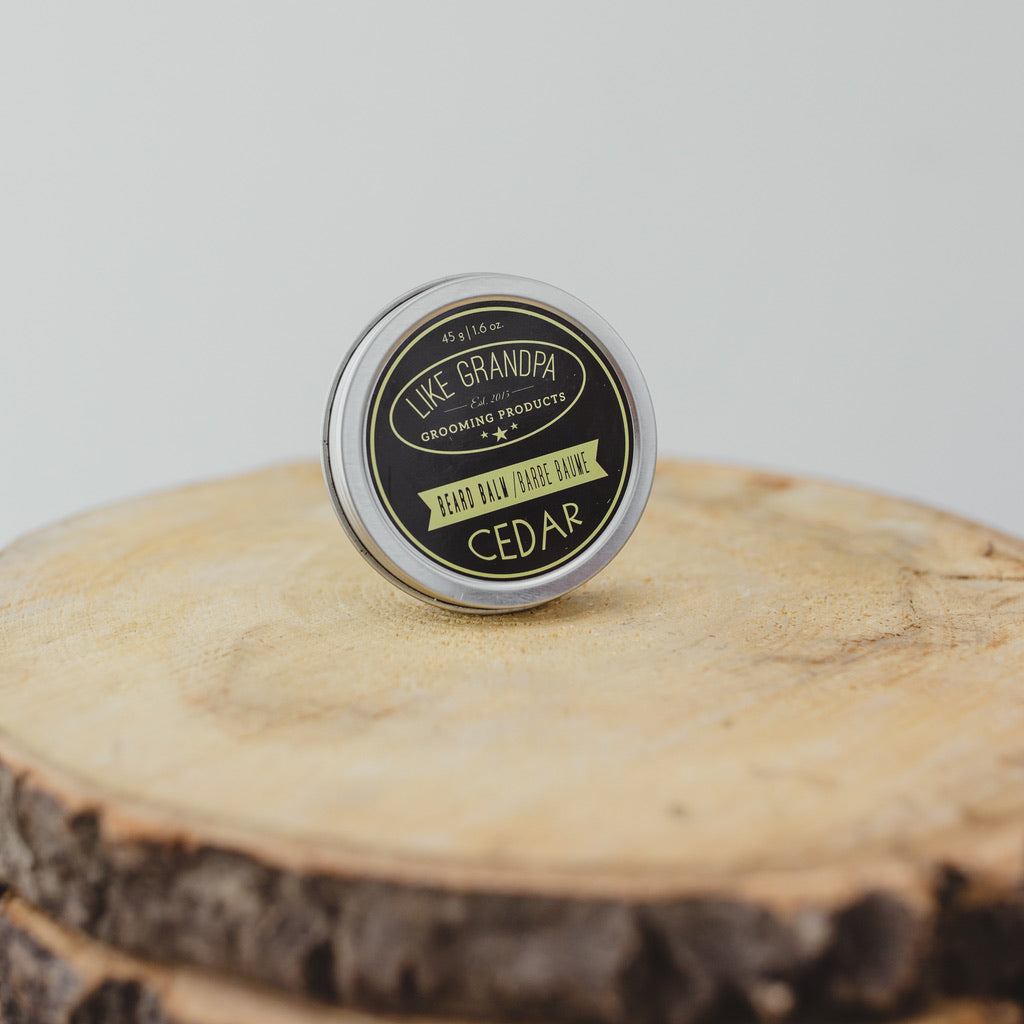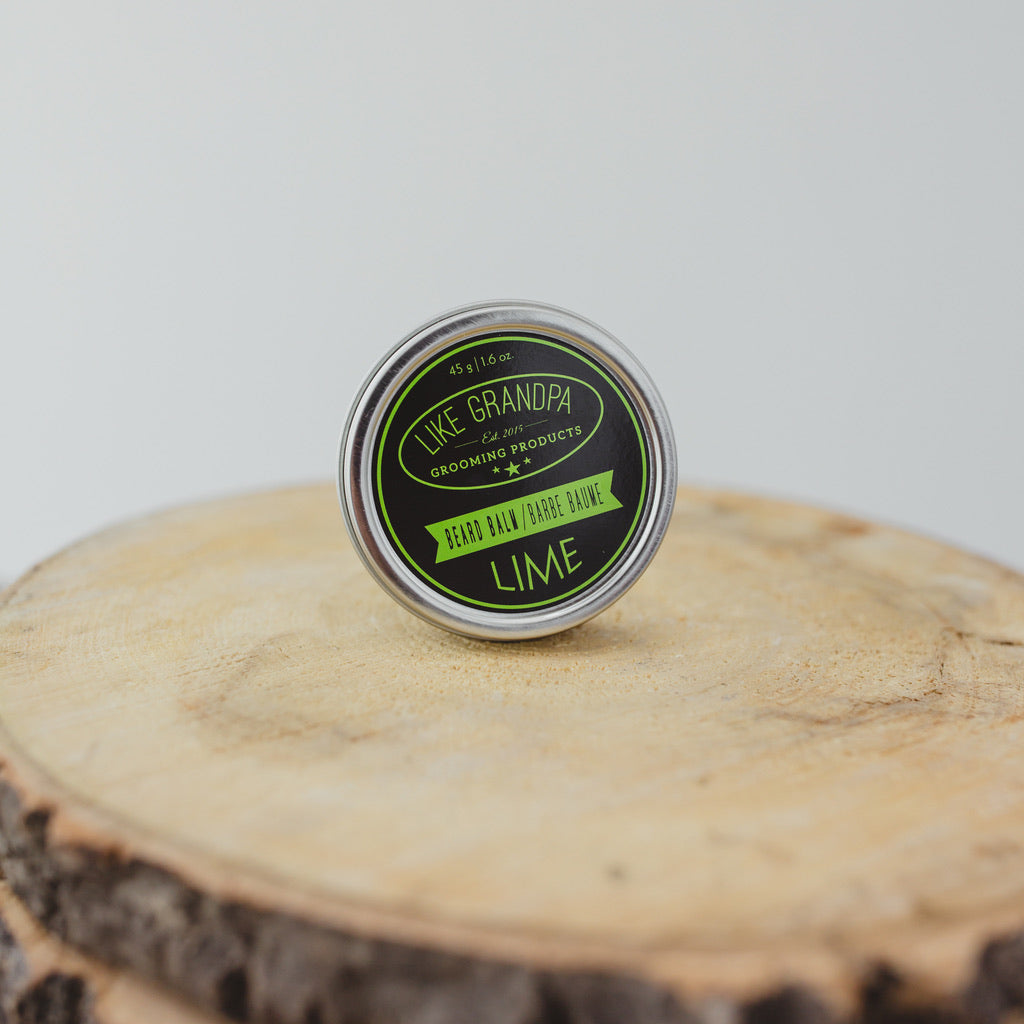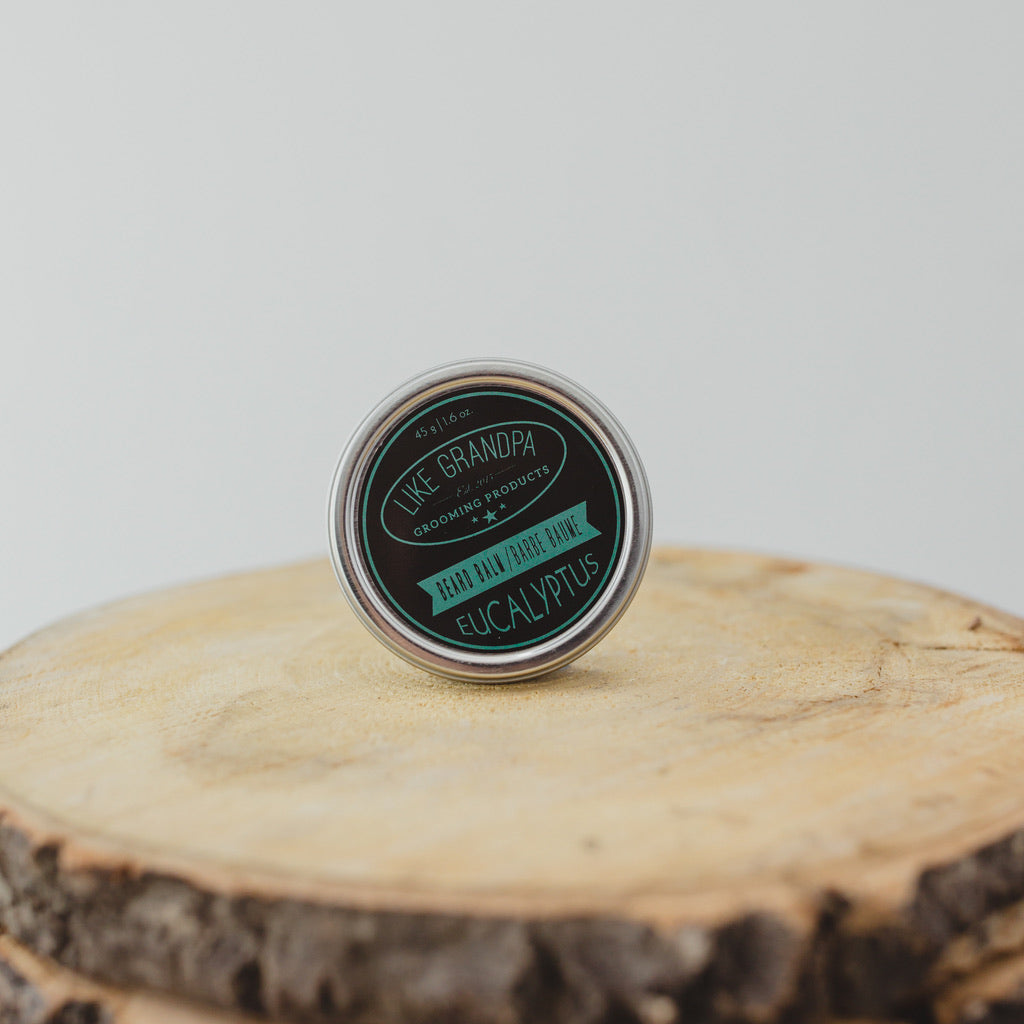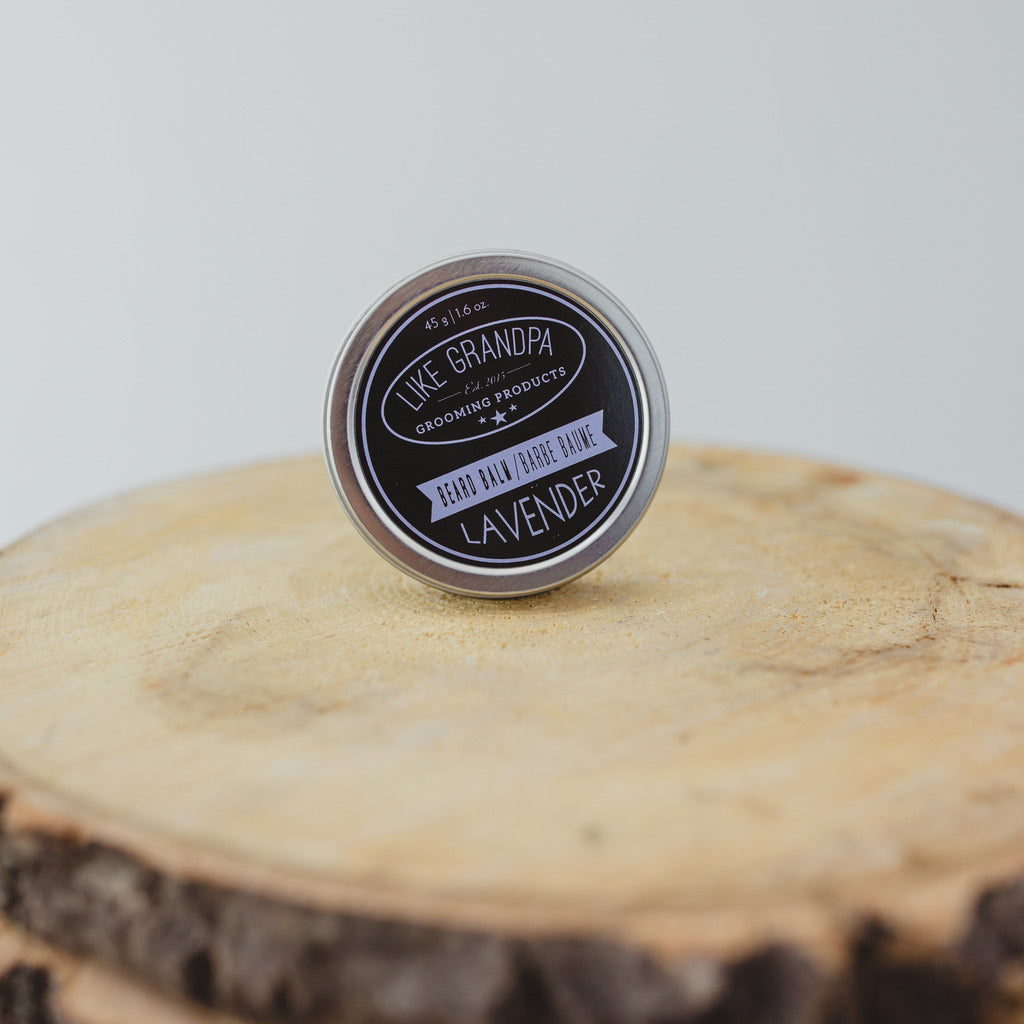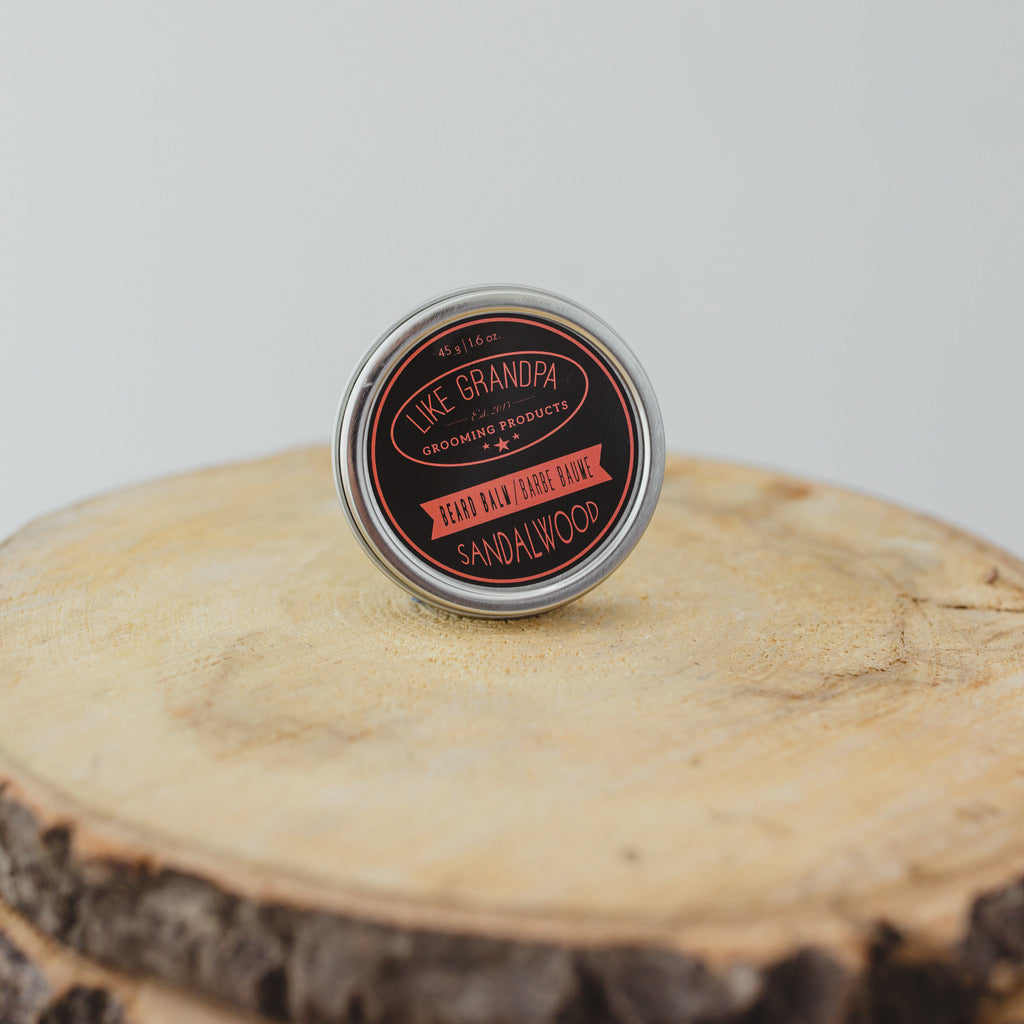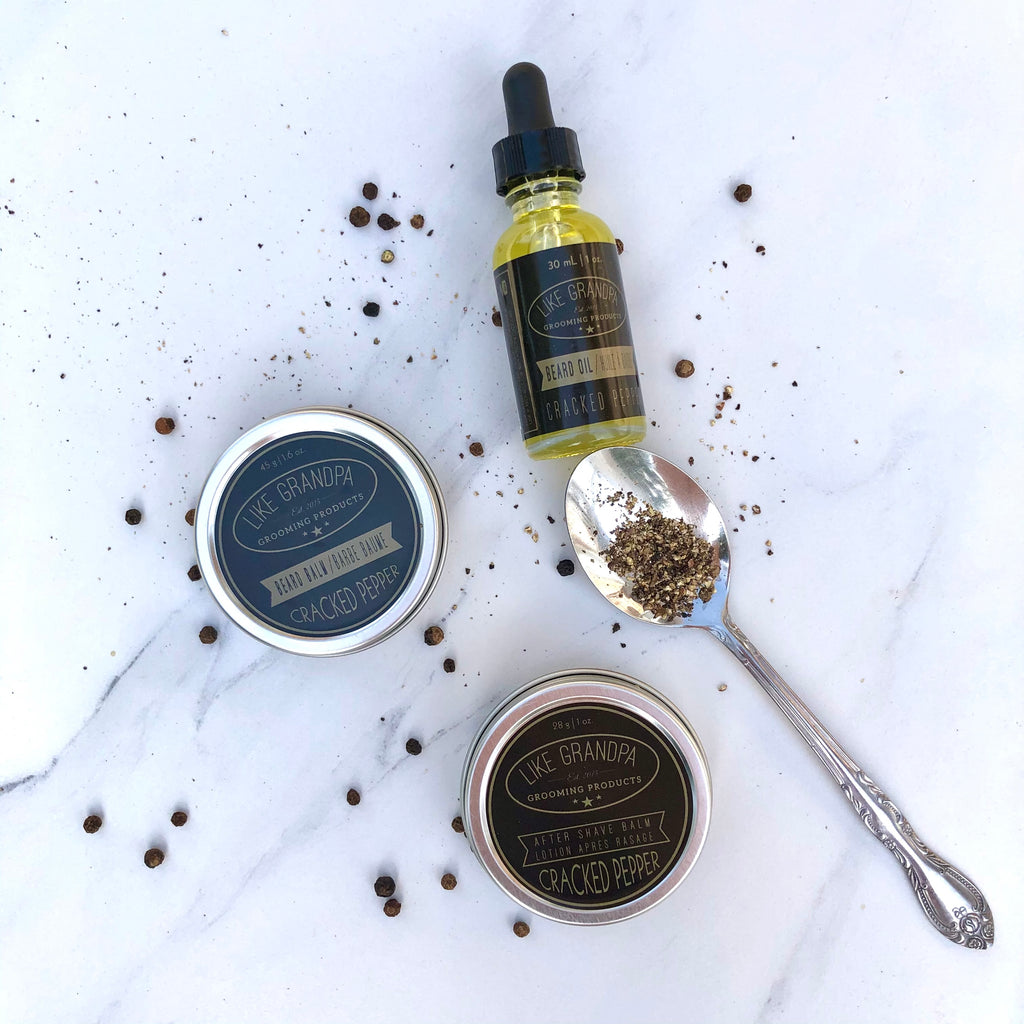 $24.00
$0.00
Beard Balm
Beard Balm is a simple product..  Think of it as hair care and skincare rolled into one, but with a hint of control for those unruly whiskers.  Designed to condition and soften your beard, while moisturizing the skin underneath.  Kind of like Beard Oil with a little bit of hold. Our formula is low shine, to keep you from looking greasy or glittery when you go out, and absorbs quickly into the beard and skin so that it doesn't feel heavy. 
Our low to medium hold breaks down quickly and doesn't feel tacky or waxy like some others.  Subtly scented to make sure it is not overpowering. Composed of simple, effective all-natural ingredients, this might be the best thing to happen to your beard.
Best for medium beards, or as a top layer within larger beards.  If control isn't needed, or if you have a large beard where it might be hard to work product throughout, you may want to consider a beard oil as well.  Don't forget a gentle clean like our Beard/Shampoo Bar that will make sure you are not stripping out all the healthy oils in your beard.
Our products are scented simply, so you really immerse yourself into your favourite smells.  Strong enough for you to enjoy during bits and pieces throughout the day, but subtle enough that it won't be 'in your face', interfere with your cologne, or irritate your coworkers.

Handmade in Edmonton, Alberta in small batches to ensure the highest quality and freshest ingredients.
Cedar:  Fresh, clean, and crisp base note, like you just walked into the lumber store.
Eucalyptus:  Crisp clean top note reminiscent of the sauna or Vic's vapour rub.
Lavender:  The manliest lavender you will ever smell.  Spicy, woody and less floral.
Lime: The most popular comment is "OMG this smells just like a margarita".  It's amazing.
Sandalwood:  Classic, almost cologne like. A staple for men for generations.
Spearmint: Fresh, clean, and sweet.  A favourite if you like lime or eucalyptus.
Directions for best use: Work a small pea-sized amount between your hands and then into your beard, root to tip.  Make sure to get that balm down to the skin when it can do its job.  Work through your beard with your fingers, comb, or brush as desired.  Larger beards may need more balm, so adjust the volume as required.  If layering, feel free to apply beard oil root to tip, and beard balm from the outside in.
Ingredients: Locally sourced Beeswax, Shea Butter, Castor Oil, Jojoba Oil, Essential Oil/Fragrance*
NOTE: fragrance is used on our Sandalwood scent due to sustainability concerns.  Our fragrance oils are phthalate and paraben-free and are scented at a more subtle strength to ensure even scent sensitive and sensitive skin won't have any issues.
Size - 45g/1.6oz tin

Shelf Life: Approx 12-18 months
Lasts approximately 3-6 months depending on humidity, size of beard, and skin requirements