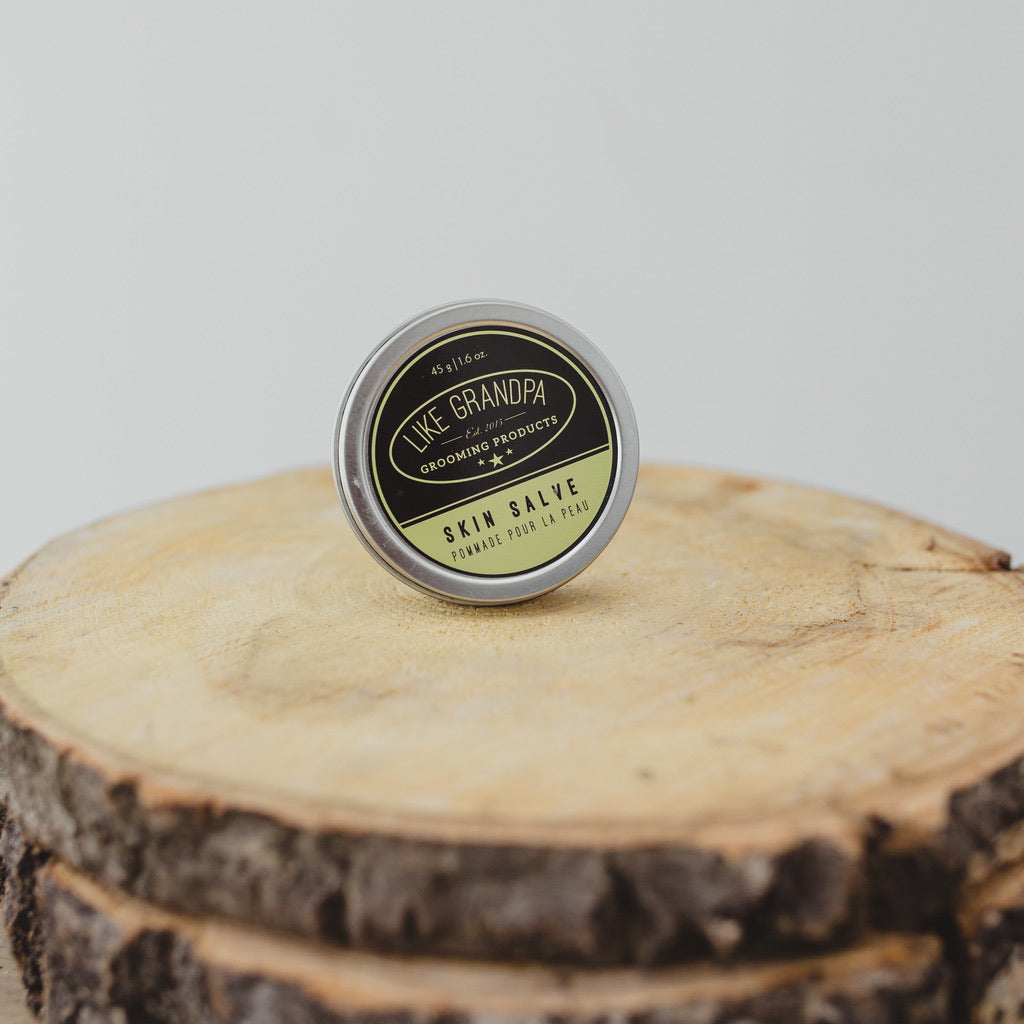 $16.00
$19.00
Skin Salve
We get it.  Your hands or other areas are dry, maybe even cracked and angry at you. Or maybe you have a fresh tattoo that you are trying to keep nice and hydrated. 
Our Skin Slave is a nice, heavier moisturizer to look after that stressed skin.  With simple, natural ingredients to focus on hydration.  Our rosemary extract really helps to kick start that healing process.
This product is unscented but may have a faint smell of beeswax or rosemary. 

Directions:  Remove a small pea-sized amount from the tin and work into your hands.  A little bit goes a very long way, so make sure not to use too much.  This product will absorb slower than a creme, so be patient.  The final effect is pure luxury.
Ingredients: Shea Butter, Beeswax, Grape Seed Oil, Jojoba Oil, Rosemary Leaf Extract
Size: 45g or 1.6oz